Network News & Social Feed
Madison Rabbit
About this video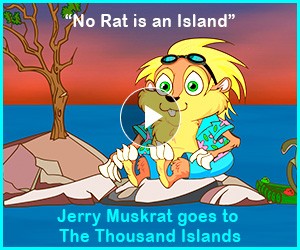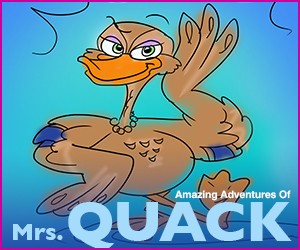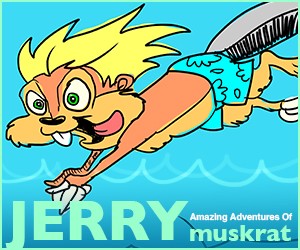 Get the KIDOONS News
Sign up to receive news and updates.
Trick or Treat Tip #3 Time It Out! Wear a watch you can see in the dark so you're home before you turn into a pumpkin - not that there's anything wrong with that! Trip or Treat! Cut any long sheets or capes so they don't drag on the ...
Read More
Origins of Halloween Fact #2 The night of Halloween started with the ancient Celtic festival which is called Samhain. It's spelled "Sam-hain" but pronounced "sah-win". Samhain was a festival. It marked the end of the Celtic harvest ...
Read More
Read all articles
Meet Madison Rabbit Madison Rabbit is a funny and feisty rabbit who lives in the thorn bushes down by the river bank.
She is very curious, and will ask any question that pops into her head, from "Why do some animals turn white in the winter?" to "Why don't tadpoles have any legs?" Sometimes her excessive curiosity gets her into Trouble!
Ryder the Red Rabbit has a real crush on Madison, but sometimes she's oblivious: she's busy making her own adventures.
Inspired by the works of groundbreaking environmentalist children's book writer Thornton Burgess, these stories, games, educational materials teach kids about the rabbits living in the pastures, meadows and other environments in a near-boreal region.
Madison meets some other animal friends in the world of
Animazia
: the amazing story of animals.